CONVAIR TB-58A HUSTLER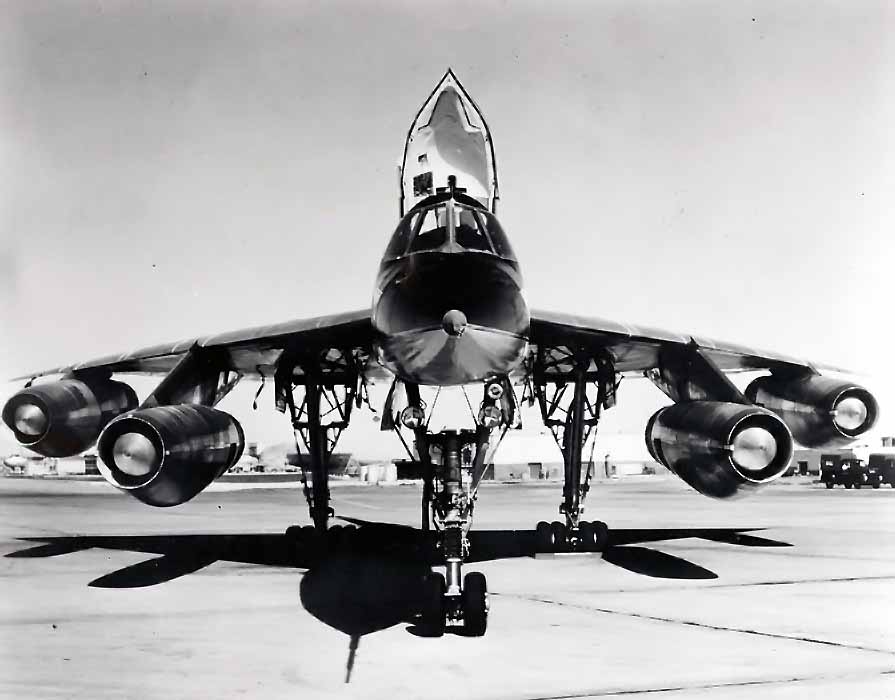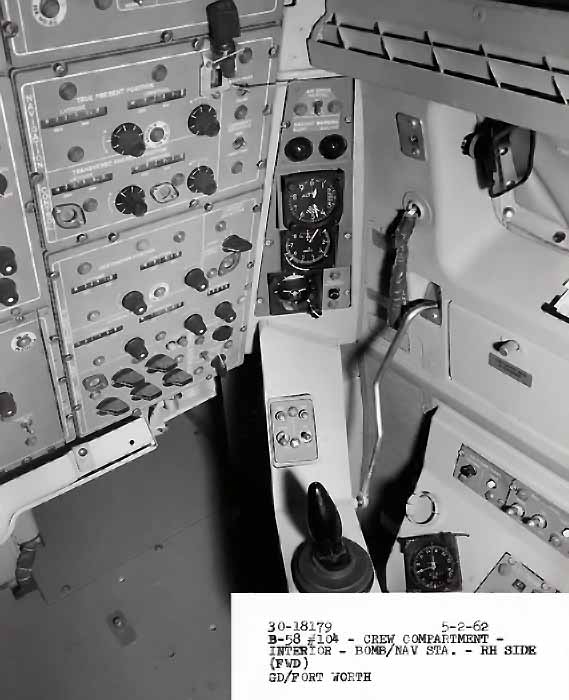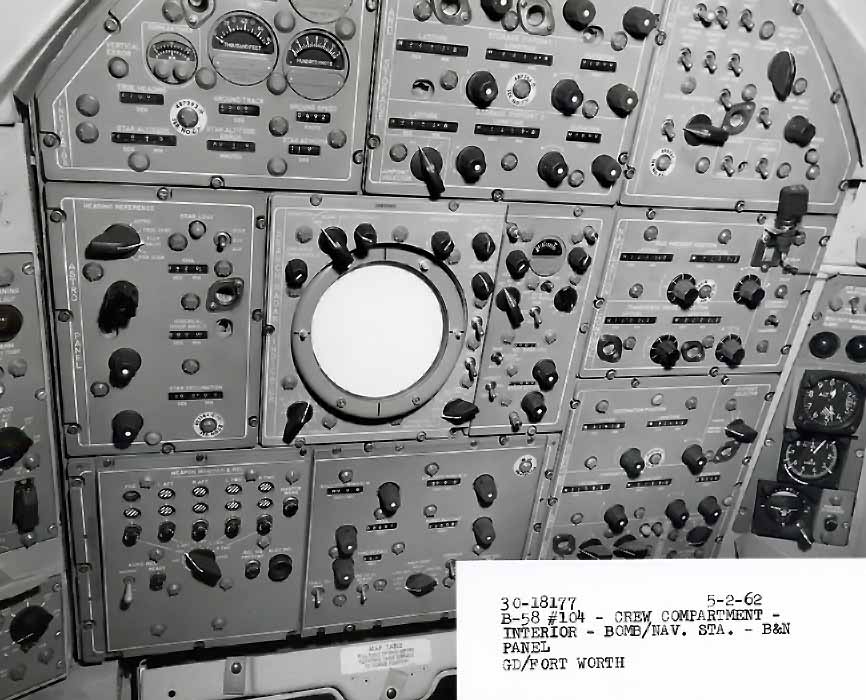 The delta-wing Hustler was the first USAF supersonic operational bomber. The B-58 made its initial flight on Nov. 11, 1956 and flew supersonically on Dec. 30, 1956.
Distinctive B-58 features included its sophisticated inertial guidance navigation and bombing system, slender "wasp-waist" fuselage, and extensive use of heat-resistant honeycomb sandwich skin panels in the wings and fuselage. The thin fuselage prevented internal carriage of bombs so an external droppable two-component pod beneath the fuselage contained extra fuel and a nuclear weapon, reconnaissance equipment, or other specialized gear.The B-58 crew consisted of a pilot, navigator-bombardier, and defense systems operator.
The USAF ordered 86 Hustlers which were operational in the Strategic Air Command between 1960 and 1970. B-58s set 19 world speed and altitude records and won five different aviation trophies. There were a total of 116 B-58s built: 30 test and pre-production aircraft and 86 for inventory. The B-58 was the world's first supersonic bomber. The B-58 was a revolutionary aircraft because of its unique structure. Made from a laminated aluminum/stainless steel/aluminum panel material, it was very light and strong.
The Hustler was an exceptional aircraft; it set nineteen world records for speed and altitude and won the Bleriot, Harmon, Bendix, McKay, Thompson, and Saunders trophies. No other plane has won this many trophies. Most of these records still stand. On October 16, 1962, Aircraft 61-2059 "Greased Lightning" crewed by Major Sidney Kubesch, Major John Barrett and Captain Gerard Williamson, flew supersonically from Tokyo to London, spending five hours at supersonic speed. The flight set five world absolute records. Our aircraft set some records of its own. It was the first aircraft to drop bombs from both Mach 1 and Mach 2.
To see more information about this plane click here to find more links about this plane.
SPECIFICATIONS

Span:

56 ft. 10 in.

Length:

96 ft. 10 in.

Height:

31 ft. 5 in.

Weight:

163,000 lbs. max.

Armament:

1 General Electric T-171E-3 remotely-controlled cannon in tail with 1200 rounds.

1 MB-1C pod containing a W39Y1-1 variable-yield thermonuclear warhead, or Two-Component Pod with a Mk.53 thermonuclear warhead. In addition, four Mk.43 thermonuclear weapons could be carried on external pylons underneath the wings between the fuselage and the main landing gear bays.

Engines:

Four General Electric J79-GE-5A/5B axial flow turbojets rated at:

9700 lb.s.t. normal power;




10,300 lb.s.t. military power;




15,600 lb.s.t. maximum afterburner

Crew:

Three (3) pilot, navigator/bombardier, a defensive systems operator (DSO)

Cost:

$ 12,442,000

Tail Number:

55-0663

Years in Service:

1960 – 1970

PERFORMANCE

Maximum Speed:

1,325 mph

Cruising Speed:

610 mph

Range:

4,400 miles without aerial refueling

Service Ceiling:

64,800 ft
---